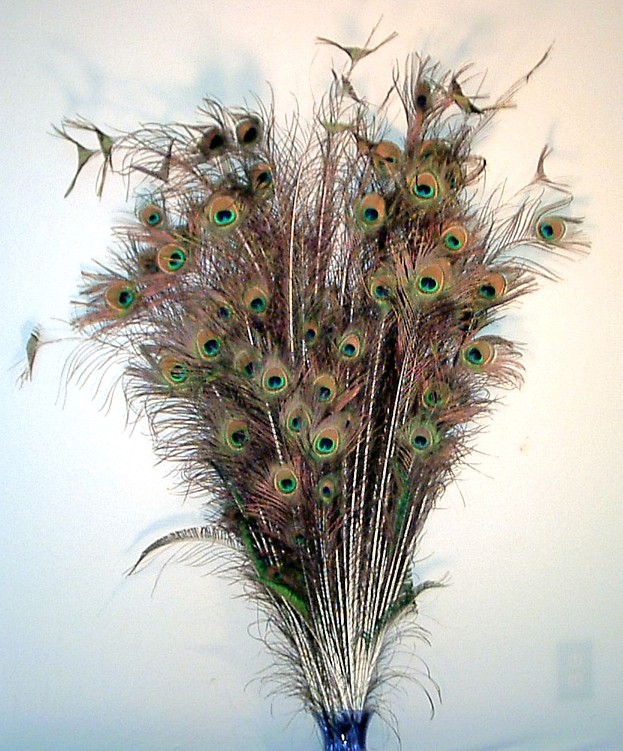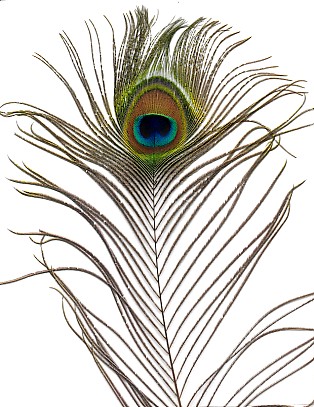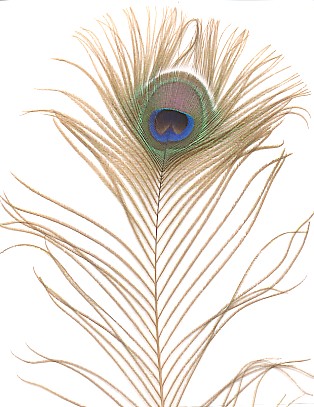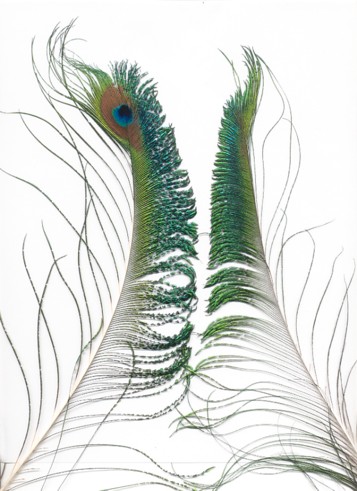 These are feathers of the highest quality. These feathers are their natural colors.

We also make decorative bouquets in 3 different sizes.

If you don't see what you are looking for please e mail us. We have a large variety of different feathers

The Bouquet shown here comes in 3 sizes- They are made up of 70% Eye feathers of different sizes, and 30% Sword and Butterfly feathers. These are beautiful arrangements that will brighten up any corner in your home, office, or business. They also make very nice wall decoration sets.

Large arrangements- $70.00 each. These have over 100 feathers.

Medium arrangements- $45.00 each. These have over 65 feathers.

Small arrangements- $25.00 each. These have over 35 feathers.

Sword feathers- $3.00 each. Minimum orders are 5 feathers.

Sword feathers shown range from 1 to 2 feet long.  As shown in the picture, these feathers are several shades of green. If they are looked at in the sun light, they reflect some blue colors. Some of the feathers will have an eye pattern.

These are great costume additions.

Eye Feathers- 25 for $25.00 Minimum orders are. These come in several different sizes.  You can specify what you are wanting, we will try to accommodate your needs.

Purple blackshoulder Bouquet- $90.00

This is a very unique and beautiful bouquet. The feathers are a shiny olive green with purple and blue highlights bordering the eye center which is a very dark brown / black. All the feathers are from 1 bird.

As can be seen these are very different from the India Blue feathers. These bouquets have more than 100 feathers ranging from 8 inch long sword feathers to 4 foot long eye feathers. 

Bows Peafowl Farm Feathers